Inquiries of Duck Cordless Crimping Tool in July, 2020
Views: 1182 Update date: Aug 09,2020
Shanghai Changqing Linz Tools Co., Ltd. specializes in developing, manufacturing and distributing electrical engineering tools in China. Our company has developed over 8 series and 60 models of products in the last 10 years, including cable cutters, cable crimper, cordless crimping tool and cable strippers, under direction of our value of "better over better, newer over newer". Our products are highly regarded by our customers. Over the past several years, our company has been awarded as "Quality Supplier" by the National Commerce Chamber of Hardware and Tools. The registered brand "DUCK" has won a good reputation in the tool market all over the country. Our products were awarded "Shanghai Best Tools" in 2003. Our company has already supplied products to many countries, such as the USA, Japan, Russia and Italy, and has received positive responses from foreign customers.
As the most reliable and experienced cordless crimping tool manufacturer, we got many inquiries from our potential clients every day, and we would like to share some of them with you:
| | | | |
| --- | --- | --- | --- |
| 联系人 | 留言内容 | 留言日期 | 电子邮箱 |
| S*** P*** | Please send me your email and contact person we have interest in import your tools to israel if we can come to agreement that satisfy both sides. S*** P*** partner and manager Maagar-tec ltd wechat : *** | 2020-07-14 09:14:45 | s***@gmail.com |
| S*** | How much is the cutter and how can I receive it in Kampala | 2020-07-13 22:52:48 | S***@yahoo.com |
| R*** L. R*** | Dear Sales, May we request for your quote on below items with freight to Philippines. Delivery will be to our office address below. Kindly provide shipping weight and dimensions too. 1000212530 1 set - 16 Ton Battery Operated Crimping Tool with Charger 220V 60hz Sincerely, R*** L. R*** B*** *** ***, Philippines Telephone: +632 8877-**** Telefax: +632 8810 **** email address: r***@***.biz | 2020-07-12 18:07:18 | r***@b***.biz |
| M*** | Good afternoon friends! In former times when I worked at a factory. There was little money, and I couldn't realize myself. I have many passions, and the main passion is an online casino. I thought that an online casino is difficult, a hobby for the elite. I recently found a nice place for Sol Casino Games_/ url_. Now my life has changed. I can live and work anywhere in the world! | 2020-07-10 19:54:12 | a***@gmail.com |
| F*** B***, Ms. | Dear Mr. Thomas, We are a Turkish company dealing with import and who is present in the Turkish HVAC/R market for 33 years. Our company which was established in 1987 in Ankara is selling to whole around Turkey with Istanbul branch opened in 2003 and active sales team. As the exclusive distributor of numerous European, American and Far Eastern manufacturers, we are importing and selling Refrigeration, Air Conditioning and Automatic Control equipments in Turkey. We kindly request from you to inform us your equivalent products of below models, if available and your most competitive prices. Crimping Tool for DN2 hoses Crimping Tool for DN4 hoses Tube cutter - capable of cutting hoses with up to a maximum external diameter of 12.0 mm Manuel press Pneumatic press Looking forward to hearing from you soon. Best Regards, F*** B***, Ms. Foreign Trade Manager | 2020-07-09 17:30:40 | e***@***.co |
| S*** P*** | Need hydraulic crimping tool - 4 nos | 2020-07-07 01:46:27 | a***@yahoo.com |
| A*** C*** | We are a Sri Lankan company taking part in tenders called by the government utilities and other organizations. presently we require a bid with supporting information specified by end customer for a tender for : 07 Nos. Hydraulic Crimping tools with Dies additional information can be forwarded on receipt of your confirmation of interest. thanks & Kind regards Anne Christopher | 2020-07-06 21:14:37 | A***@***.lk |
| D***.c*** | Good evening Could you please forward over a quotation for the DYQ-400 Battery crimping tool. | 2020-07-05 17:51:29 | D***.c***@***.com |
If you are also interested with our cordless crimping tool, please visit our website www.duckcrimper.com for more information. If you have any query, please feel free to contact us at thomas@toolsduck.com.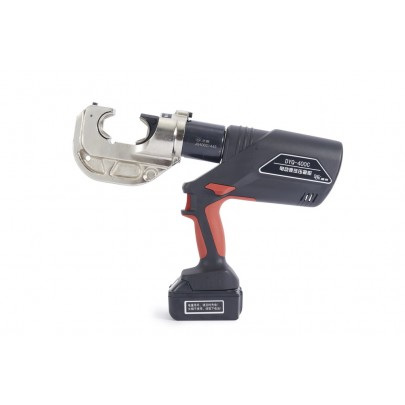 Prev News:SEO Statistics about the Keyword Cordless Cable Cutter in Sep, 2020
Next News:New Top 10 Cordless Cable Cutter Factories Organic Competitors in Apr 2020