YQSH-240C Hydraulic Crimping Tool
Strong: The Crimper head are forged under high pressure and can withstand pressure of more than 20 tons.
Safe: Overload relief valve protection device
Easy operation:C-shape head, Rotating head can be operated in any directions for narrow workspace
High quality Mold assurance crimping quality
Easy transport
Antifreeze Design:Optional Antifreeze Hydraulic Oil
For crimping Tubular cable lug and connectors
Product Details
For crimping 16-240mm² Cu/Al cable lug and connectors
Specification:
Max Working Pressure: 12 ton
Maximum Working Stroke: 25mm
Crimping Die Qty: 9 pairs
Crimping Type: hexagon
Die Size: 16, 25, 35, 50, 70,95,120,150,185,240 mm²
1. Hexagon crimping for tubular cable lug and connector
2. C-shape crimping ,head rotates 180 degree
3. Two speed action allowed:fast advancing speed for rapid approach of the dies to the connectors and slower more powerful speed for crimping
4. Fitted with safety valve,which will release automatic when max pressure is reached.
5. Package: plastic box
Package Includes:
1 x Hydraulic Crimper
9 x Pressing Hexagon Die
1 x Plastic Carry Case
1 x User Manual
Model

YQSH-240C

Cu Capacity

16~240mm2

#5~#500 MCM

Max force

12 tons

Max travel

25mm

Mould disposition (mm2)

16, 25, 35, 50, 70,95,120,150,185,240 mm²

Size

505*125*80mm

Weight

4.8 kg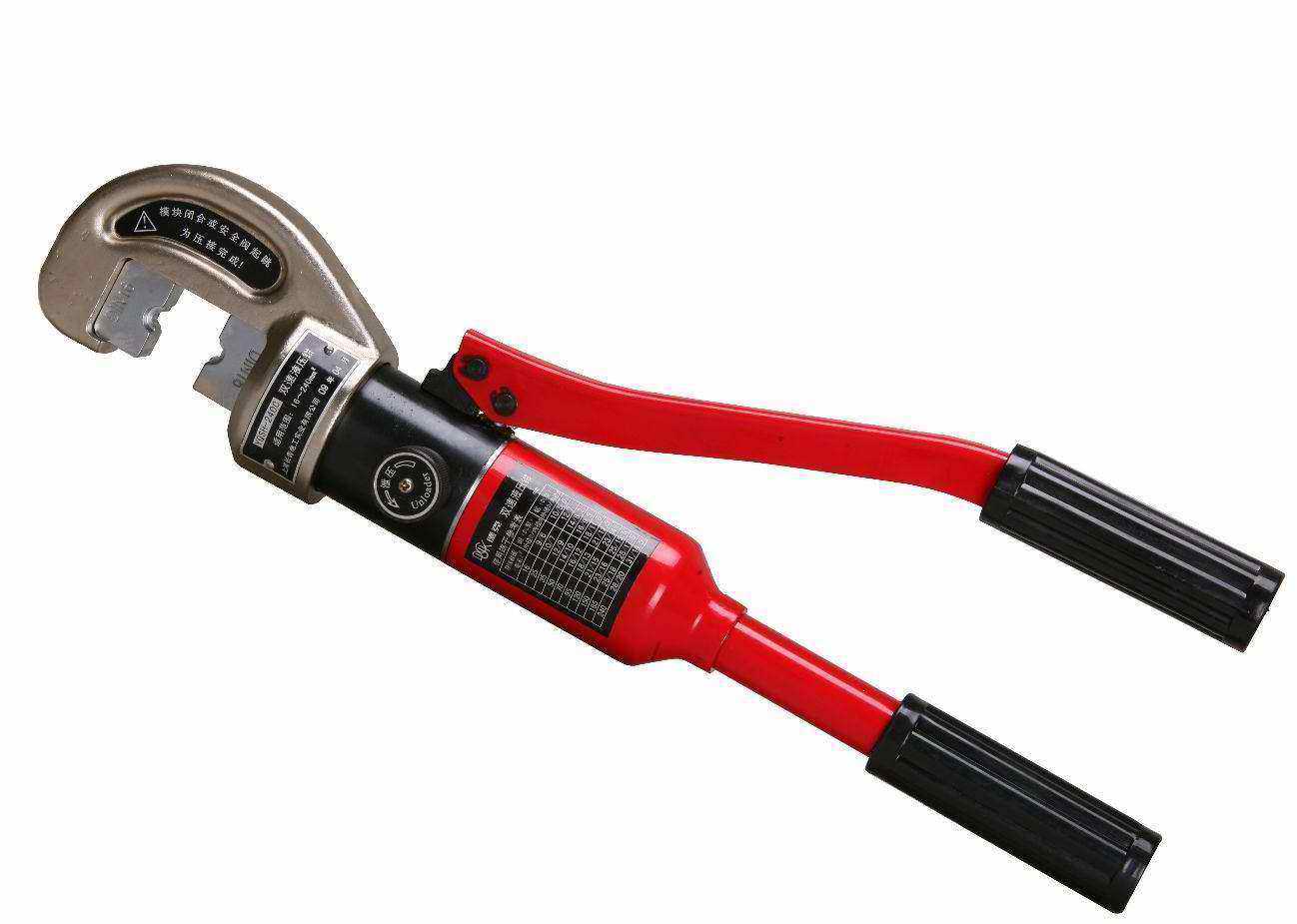 Inquiry Now
Can't find the specific information you're looking for? Have a question ? Contact Us